Liturgies and Prayer services available online
We are delighted you have chosen to be with us today in prayer.
The Holy Rosary Church, Greystones
The webcam is live 24/7. You are welcome to join any liturgy or visit for silent prayer at a time of your choosing.
Mass schedule
Monday – Friday 10.00am
Saturday Vigil 6.00pm
Sunday 11.30am & 6.30pm
St. Anthony's Church, Kilcoole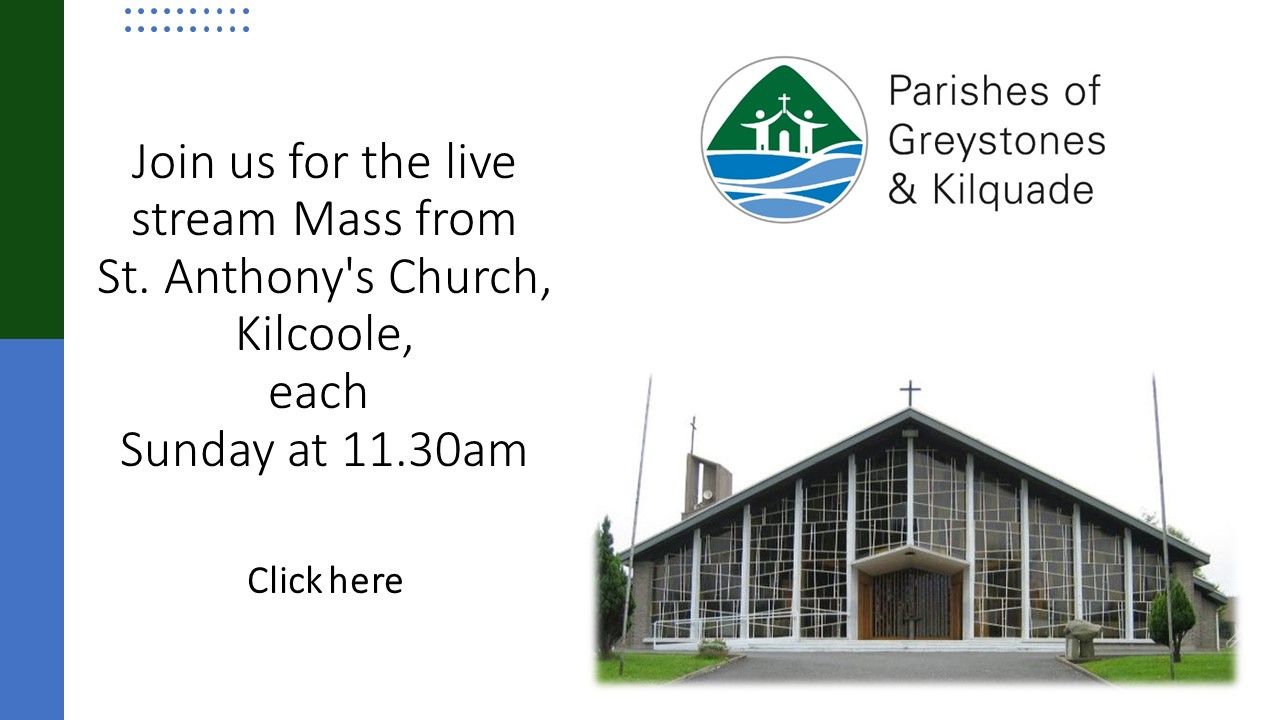 Mass is streamed from St. Anthony's Church on Sunday at 1130am.
During Sunday morning Mass, we invite people to introduce themselves on the chat before the Mass and to offer prayer at points during the Mass using the Chat feature.
If you prefer not to see the chat taking place then expand the video screen to full screen by clicking in the lower right corner of the video at any time.
Act of Spiritual Communion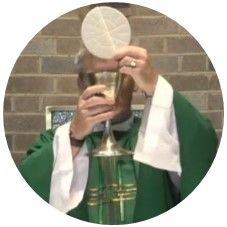 My Jesus, I believe that You are truly present in the Most Holy Sacrament. I love You above all things, and I desire to receive Your full presence.
Since I am unable at this moment, to receive You sacramentally, help me to know you are spiritually within me.
I embrace Your presence and unite myself wholly with You. Never permit me to be separated from You.
Amen.
(Adapted from prayer of St. Alphonsus Ligori)
Resources
Mass Readings for today are available here.
Prayer to Start the Day: This prayer may be said at daily mass: A Morning Prayer
Prayer to End the Day: All are invited to join Night Prayer from our Pastoral Area each weekday evening.
Resources for Reflecting on The Gospel: Click here.