The Formation Ministries include:
Alpha
Children's Liturgy of the Word (CLOW)
Scroll down to see further details on each ministry.
"Listen to Him" Scripture Studies
Spiritual Library
Alpha
Alpha is a series of sessions exploring the Christian faith, run over a number of weeks. Each talk looks at a different question around faith and is designed to create conversation.
It is a chance to explore the Christian faith, ask questions and share your point of view.
The sessions are led by a group of people who have been trained. The meeting may be in a venue or on Zoom.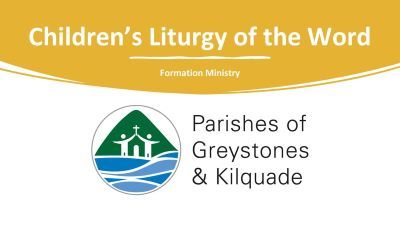 Children's Liturgy of the Word (CLOW)
The Children's Liturgy of the Word Group involves parents who volunteer to support children in their understanding of the Mass and to engage with the Sunday Scripture. This takes place during the designated Sunday Masses.
Material is prepared by a CLOW leader which focuses on the Gospel of that Sunday.
The children, together with leaders and supervisors leave the church at the Liturgy of the Word and return for the Our Father.
The activity materials help the child to engage with the Sunday Scripture in a child friendly manner.
We invite people with children to participate in this meaningful ministry to be part of the team.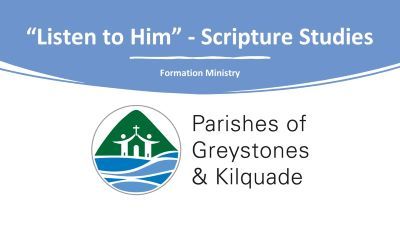 "Listen to Him" Scripture Studies
"LISTEN TO HIM": preparing to hear the Word of God in the Sunday Mass Readings
Examining the Readings in advance and exploring their meaning, leads to a deeper understanding of who Jesus Christ is and how His Word is relevant in our daily lives.
Two groups meet each week to read, discuss, pray, and reflect on the Scripture readings which will be read in all Catholic Churches in the world on the following Sunday. This spiritual exercise which aims to obey God's command to Listen to Jesus is facilitated by Alice Quinn and is open to all.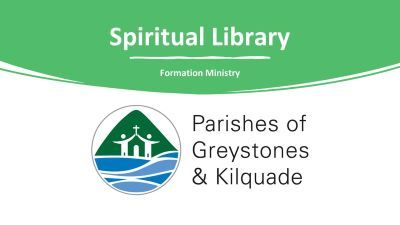 Spiritual Library
The spiritual library in The Holy Rosary Church contains different categories of books, colour coded and listed on the door of the library.  St. Anthony's Church and St. Kilian's Church also has a small library.
Parishioners are invited to borrow a book and return it when read.
In some of the churches there are also catholic newspapers and booklets for sale.