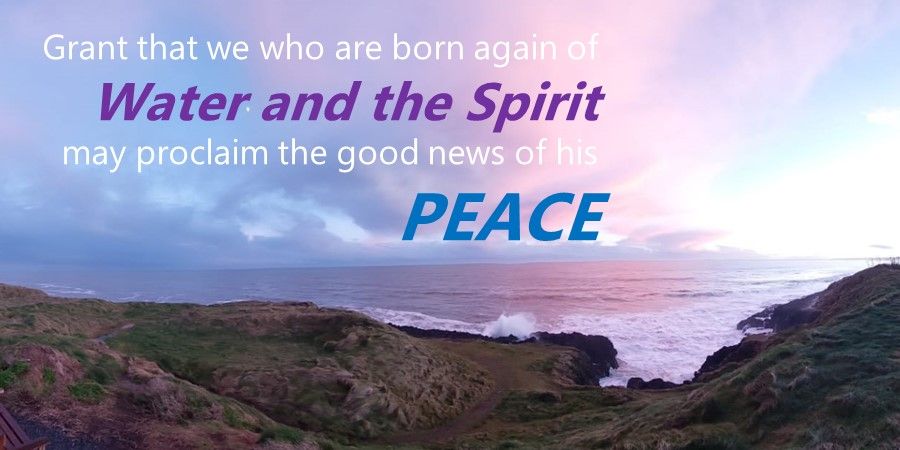 It is surprising that Jesus, the Saviour of the world, asks to be baptised by John.
The request symbolises his desire to identify with us.
At the same time he is filled with the Holy Spirit.
That step of identifying with us is an important element in his being able to help us.
Have you ever found that when someone identifies with you, it is easier for him/her to help you?
Has your ability to identify with others had any impact on your effectiveness in helping others?
Prayer
God, creator of everything and everyone,
lover of all humanity without partiality or distinction,
help us to live according to the good news of Jesus.
Help us to break down barriers just as he did.
Grant that we who are born again of water and the Spirit
may proclaim with our lips the good news of his peace
and show forth in our lives the victory of his justice.
Show us how to reach out to the excluded,
in imitation of Christ who was himself excluded in death,
your Son, our Lord Jesus Christ,
who lives and reigns with you in the unity of the Holy Spirit. Amen.
(adapted from HEARERS OF THE WORD; www.tarsus.ie)