St. Brigid
St. Brigid (451- 525) is a patron saint of Ireland along with St. Patrick and St. Columba. Her feast day is 1st February, the first day of spring. She was an abbess and founder of several convents the most notable in Kildare. She was noted for her charitable works.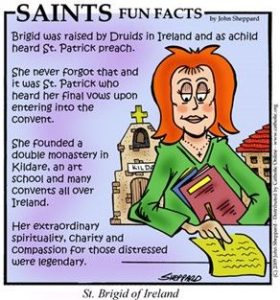 Kilbride (Church of Brigid) is one of the most widely used place name in Ireland.
There are 8 Kilbrides in Co. Wicklow.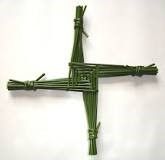 Read more about St. Brigid here https://www.catholic.org/saints/saint.php?saint_id=453