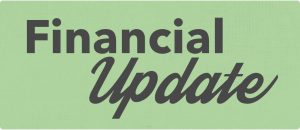 PARISH OF KILQUADE
FINANCIAL UPDATE FOR THE YEAR ENDED 31ST DECEMBER 2020
Please see in the attached link a copy of the audited accounts for the year ended 31st December 2020.
The Parish Finance Committee will make a presentation in the coming months at all masses in the Parish.
Sincere thanks for your ongoing support to the Parish of Kilquade.
Kilquade Parish Finance Committee.
All information is attached in this link: Parish of Kilquade Accounts 2020