Mass Times
Due to current Covid-19 restrictions
Mass is not celebrated in this Church.
3.00pm – 4.00pm
by appointment
Address
---
Kilquade,
Greystones,
Co. Wicklow,
A63 TF61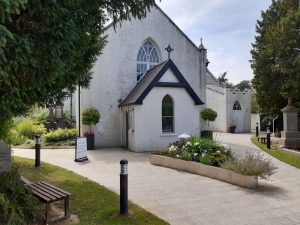 Directions
If you are on the N11 going Southbound continue through Glen of the Downs
Take the exit on your left for Kilquade after the Greystones and Kilcoole exit
If you are travelling on the N11 Northbound exit for Greystones and Kilcoole on the left. Cross under the motorway continue to the next roundabout and follow the Wexford sign
Continue back onto the motorway travelling southbound and then take the next exit left for Kilquade as in the southbound instructions.
Location