The Pastoral Area of Greystones and Kilquade has a vacancy for a Pastoral Area Office Assistant (Part Time). Read More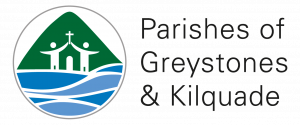 Vacancy for Pastoral Area Office Assistant (Part Time)
The Pastoral Area of Greystones and Kilquade has a vacancy for
Pastoral Area Office Assistant (Part Time),
based in The Pastoral Area Office in Kilian House Family Centre, Greystones.
The successful candidate will provide a high level of support to the Pastoral Area Leadership Team and the Parish faith community by ensuring the Administrative Services of the Pastoral Area run smoothly and efficiently as required.
A job description is available below.
Contract: This is a 1-year fixed term contract, and a 3-month probation period will apply.
If you are interested, please email your letter of application and current CV to:
Closing date for applications Monday 5th June 2023 5pm.
The Pastoral Area of Greystones and Kilquade is an Equal Opportunities Employer.
Full Job Description: Pastoral Area Office Assistant Part Time Job Description v2.0