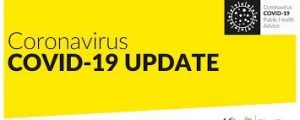 As you will be aware there has been an update to the Covid-19 guidelines from the Government on Friday 22nd October.
We also received further clarification from the Diocese about places of Worship. Please see the salient points from this information below.
Religious services do not have any capacity restrictions anymore. On occasions where there are large congregations, attendees should not be permitted to stand in the aisles or doorways.
Well ventilated areas are essential with separate entry and exit routes.
People are to continue to hand sanitise, wear face masks and to maintain adequate social distancing.
The need to space people out by 2 meters is no longer required.
The emphasis is on personal responsibility, and so the need to sanitise the benches is also no longer a requirement.
The Welcome Ministry will continue.
The emphasis will be on personal responsibility with due care for all around us. Please be cognisant and respectful of those near you in the church as some people may have different levels of comfort and confidence about being in a public space.
Stay safe.
Sunday Masses
On the weekend of Sat 30th and Sunday 31st, Mass will be celebrated in The Holy Spirit Oratory, St. Kilian's Church, Blacklion and St. Patrick's Church, Kilquade.
Details here.