The Cry of The Earth Pastoral Area Project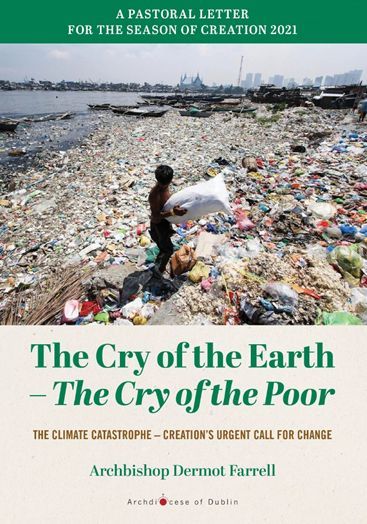 During the month of October we will be celebrating the great gift of creation culminating in our Harvest thanksgiving weekend.
As part of the month we would like to use our New Archbishops pastoral letter THE CRY OF THE EARTH – THE CRY OF THE POOR as a platform for discussion and a way to explore as we as a faith community can meet the challenges ahead.
A discussion group will come together on Tuesday 19th October at 7.30pm in Kilian House Family Centre to consider the Archbishop's pastoral letter "The Cry Of The Earth – The Cry Of The Poor". This document is available on the website. If you are interested, please see the website or leave your contact details with the parish office.
Please email us here, if you are interested in enabling our community to respond in a positive way to the challenge of Climate Change, and would like to be involved in this facilitating this project.
The pastoral letter is available here.