Our Lenten journey, "Finding God in the Chaos", continues. The next Taize Prayer & Reflection will take place next Friday March 24th at 8pm in St. Patrick's Church, Greystones. Read More
And on the following Friday's: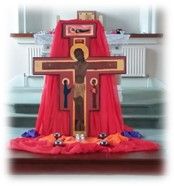 31/3 Christ Church Delgany
7/4 St Kilian's Church Blacklion
All Welcome to this time of prayer and reflection.