Soup and Sandwiches is back on Wednesday 25th January 2023 after a three year break. Read More
You are invited to come along to the lunch which will be held in Kilian House Family Centre from 12.15 – 2.00pm.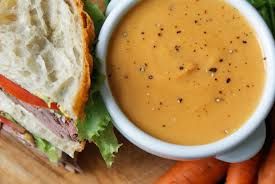 Come on your own or with friends. Enjoy a chat in a friendly atmosphere while having a delicious lunch of homemade soup, sandwiches, cakes, and tea or coffee . Everyone is welcome.
Suggested donation €5. All proceeds given to local charities.
There is also a Soup and Sandwiches lunch in Swann Hall at St. Patrick's Church, Greystones, on Tuesday 17th January from 12.30pm – 2pm.