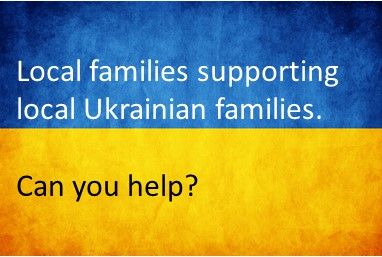 Prayer and Practical support is required.
There are different initiatives in our area supporting Ukrainian people who have arrived here.  A support hub has been established in Hillside Church.
As new families arrive, the needs differ each week and appeals maybe made at short notice.
See the current immediate requirements – as of April 23rd 2022
While the donation of practical items like those above is extremely helpful
we cannot underestimate the value of friendship.
The hub is opened at Hillside Church from 10am to 12 noon every Tuesday and Friday, so please feel very welcome to come along and have a cup of coffee with old and new friends.
There are a number of initiatives taking place – see how  you can help…