Greystones Parish Offering Envelopes for those already signed up to this are available from Kilian House Family Centre lobby between 10.30 & 11.30am this week. Read More
Please come and collect your envelopes if you have not already done so! Thank you.
This is one way of donating to the parish.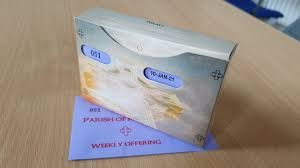 If you wish to support your parish in this way, please contact the office about the options available. Your contributions directly to the Parish would be most apprecited.
Thank you.