As you are preparing with your child for the sacrament of First Holy Communion, the below may serve you as the roadmap for the journey.
Please bookmark this article, we will be updating it with relevant information on a regular basis.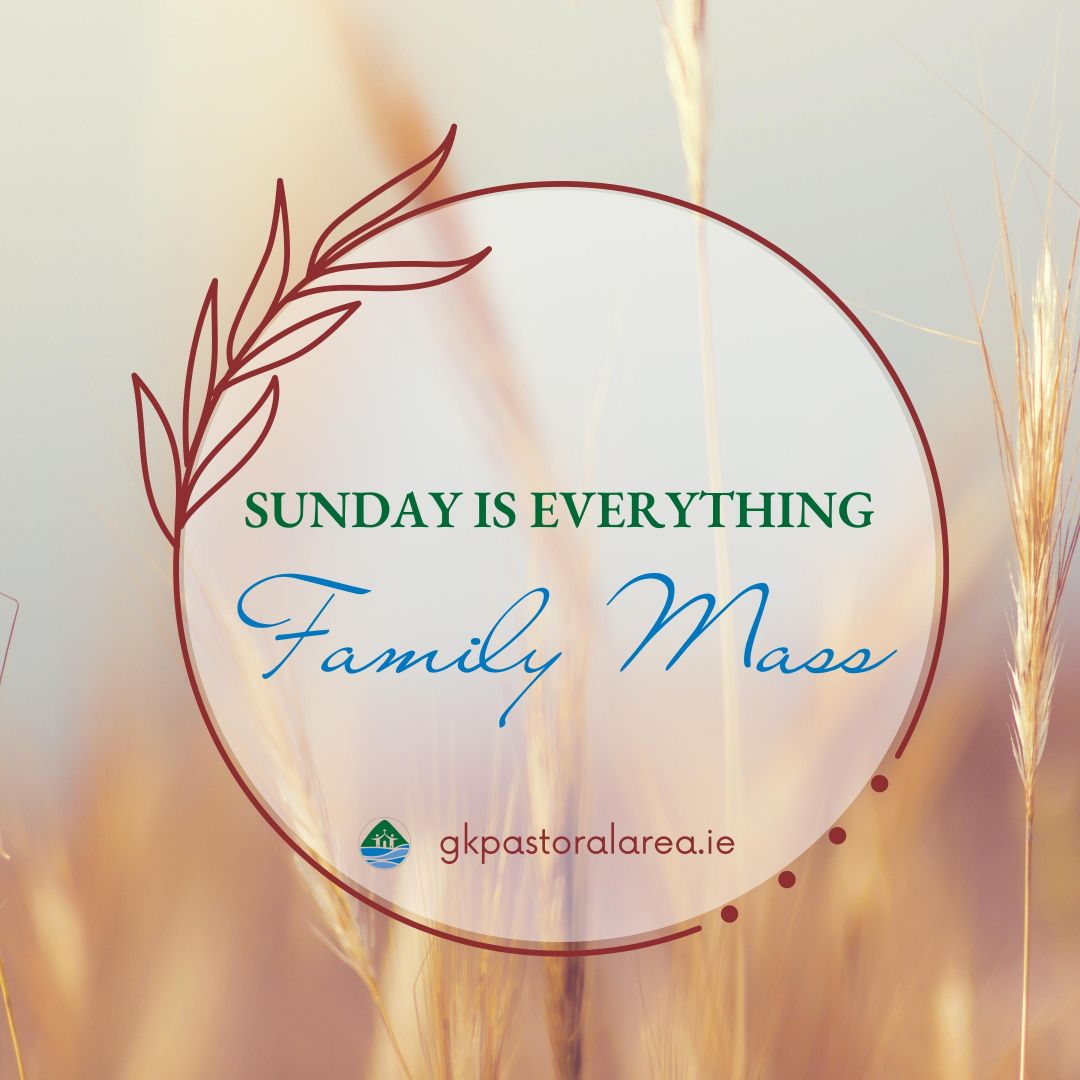 Current topics
SUNDAY IS EVERYTHING: Family Mass
We are again gathering to explore God's promises in a family-friendly environment.
Accompanied by joyful songs and powerful stories, we will lift our hearts and set them on gifts from heaven.
At Sunday Is Everything: Family Mass Initiative, we believe in nourishing and empowering parents and guardians as you introduce your children to faith.
NEXT GATHERING:
5th of March 2023


Where: St. Anthony's Church, Kilcoole
What time: 10:00 am
Parents and Guardians Information Meetings 
We're hosting another Information Meetings for parents and guardians presenting their children for the sacrament of First Holy Communion.
Our next meeting is dedicated to preparing for First Holy Reconciliation and touches on the essential aspect of the journey.
The next meetings: 

Tuesday, 7th and Thursday

9th of Feb 2023​, at 7:00 pm
We ask you to attend only one of those meetings, as the content will be the same at both sessions, and the choice of dates has been presented for your comfort.
The meetings are for parents only. You may arrive with your children if struggling with babysitting, yet kindly bear in mind that the sessions are pitched at the adult audience, and your child may welcome some book or other form of noninvasive distraction.
Preparation at home for the Sacrament of First Reconciliation
First Reconciliation is a significant part of the spiritual journey.
Meaningful preparation for the sacrament at home may lay a healthy foundation for our children's future handling of shortcoming and errors
. Please see our preparation resources to support you on the following
1. Help your child to understand the sacrament
2. Familiarise your child with the rite
3. Look at parts of the sacrament
Who can attend the celebration of the sacrament of First Holy Communion
At the information meetings, Parents and Guardians were presented with an explanation of the resources available to celebrate the sacrament.
Based on that information, parents voted for the OPTION B:

the child receiving the sacrament + 4 people
The Family Preparation Gathering in April rescheduled!
For Families who prepare their children for the sacrament of First Holy Communion in our Pastoral Area without the support of a catholic catechesis at school: our gathering in April has been rescheduled to 23.04.2023.
Please check the details.
MORE