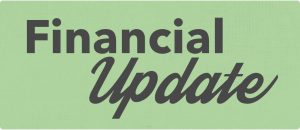 PARISH OF THE HOLY ROSARY, ST KILIANS & KILIAN HOUSE FAMILY CENTRE
FINANCIAL UPDATE FOR THE YEAR ENDED 31ST DECEMBER 2020
We want to sincerely thank all who financially contribute to our parish with such generosity, especially during the past year.
We attach a summary of the audited Financial statement for the year ended 31st December 2020 for your information.
Our parish is totally reliant on the support of its people.  Unfortunately, we still have only a small minority that support the finances of the parish on a regular basis.
If we are to continue to nourish, support and develop the faith of our ever-expanding parish, we would ask you to consider making a regular contribution to support your faith community today and in the future.
All information is attached in this link: Finance Committee Financial Statement 2021.